Some time ago, the life of this doctor changed. He now regularly check up on his patients remotely, instantly access their electronic medical records and request opinions from other colleagues online. Just one example of our solutions for digital hospitals.
Advanced solutions to guarantee that health facilities operate as efficiently as possible. And improve conditions for care staff.
The various stakeholders in the health sector are currently experiencing a profound transformation of their activities: new medical technologies, developments in the information system, regulatory constraints, cost pressure, increased patient requirements, rigorous security systems... essential challenges for which we can provide support through a range of resources and services deployed across Europe in some 1100 healthcare facilities.
Care facilities
A full range of indispensable multi-technical services for modernising the way the hospital functions: from electricity and air-conditioning, or fire safety and video surveillance, to overall planning of operating theatres, clean rooms and sterilisation areas.
Digital hospitals
Information networks, interoperability between regional health structures, data security, personal medical records, patient comfort, telemedicine… all these aspects of digital hospitals are addressed with the support of healthcare professionals and an organisational setup focused on managing the change.
Public health
State-of-the-art health resorts, support for medical research, support for public initiatives... we are actively involved in improving public health, integrating new energy and digital technologies in line with the specific features of each sector, for example to promote disability inclusion.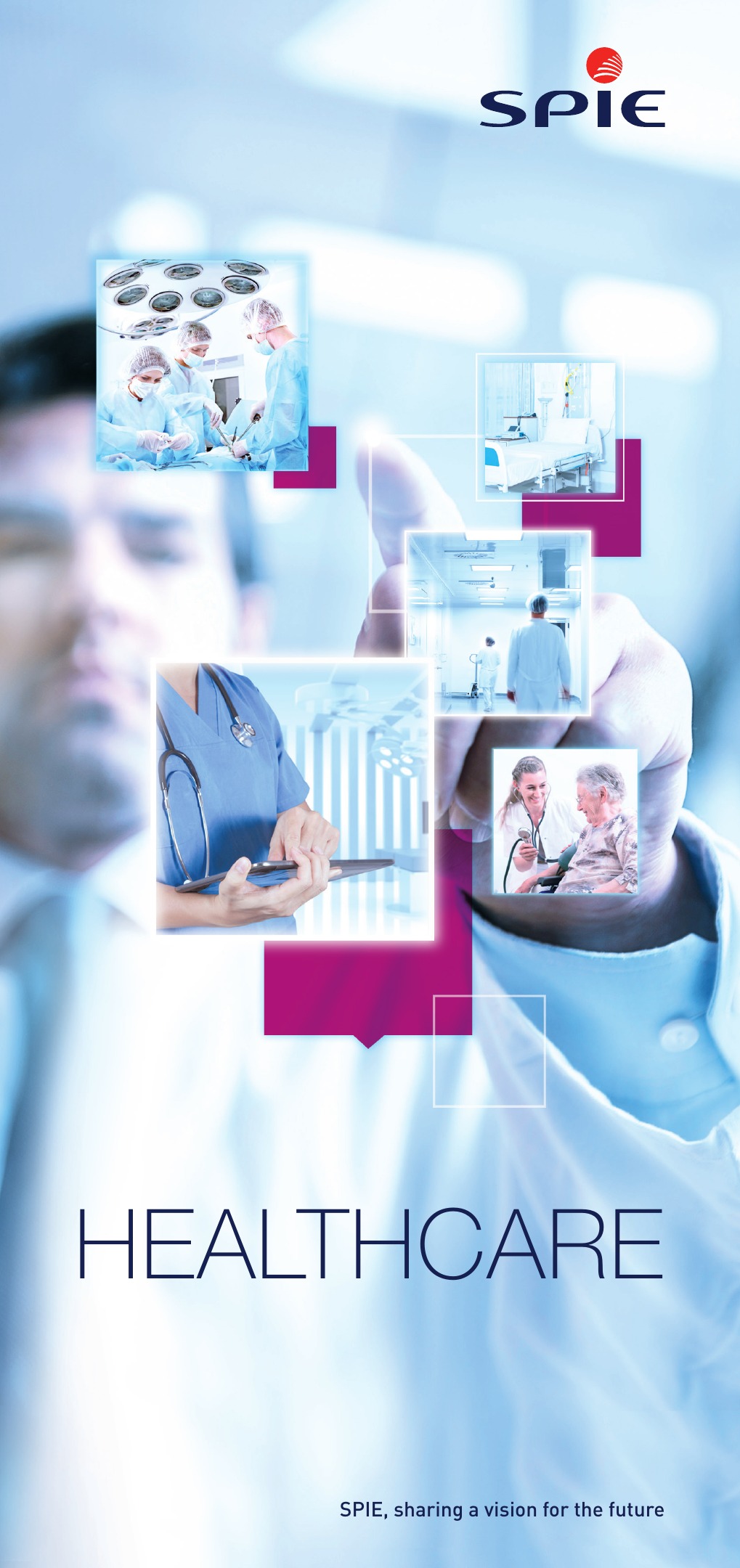 Brochure - Health
Discover the expertise and skills of SPIE, integrator of technical services of the health sector. 
Rencontres #129 - article "A healthy sector"
Whether in electric communication networks, maintenance work or digital solutions, SPIE is breaking new ground in healthcare and has become a key partner of the hospital
sector.