Operating in four strategic markets, SPIE supports its customers in making the energy and digital transition a success. It plays a major role in the sustainable transformation of cities and regions, the fight against global warming, the digitalisation of services and the transition to Industry 4.0.
A robust business working for a sustainable world
Toward the emergence of a post-carbon economy
Creating values for our stakeholders
Faced with the changes that are profoundly disrupting the economy and practices, SPIE deploys a strategy that generates economic growth that creates shared value for its stakeholders. The Group has defined three major contributions that give meaning to its activity:
preparing the energy future
making digital tools drivers for shared value creation
promoting inclusion through employment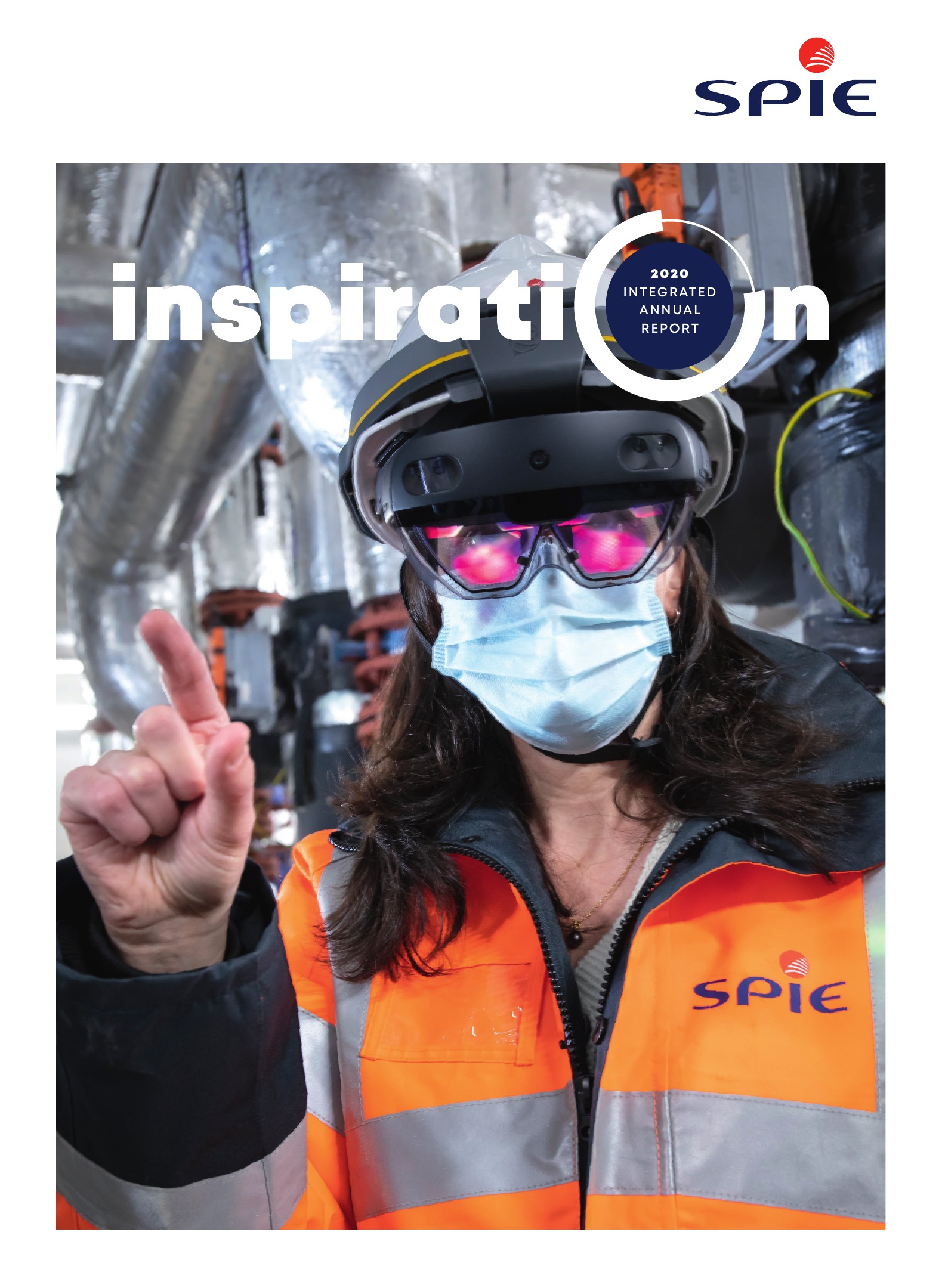 2020 Integrated annual report
The Group is publishing its second integrated annual report this year. This report is part of the approach initiated in 2019 to strengthen the dialogue with the stakeholders. In line with this objective, the annual report includes the first materiality assessment of SPIE.